There's an Intersect membership for everyone. Just looking for a desk to get out of the house for a day? There's an option for you. Maybe 24/7 access to a Private Office is more your style? We've got you covered. Regardless of your membership, every member will get the opportunity to experience all the amazing benefits of coworking at Intersect!
Day Pass
Miss the office, but not every day? A Drop-In Desk day pass is for you! Experience Intersect without all the commitment.
$15
Monthly
Our monthly plan is perfect for freelancers and remote workers who are ready to become a part of the Intersect community.


$200/mo
Recommended
Annually
Planning to stay here for a while? We can't wait! Save some money while you're at it with a Drop-In Desk annual membership!


$2,200/yr
*NEW* Admin Bundle
Need to get sh*t done but not ready for a full membership? This membership includes 4 Day Pass visits each month (at any desk type!).
$50
Day Pass - Gift Card
Know a remote worker who needs a spot to get sh*t done?

Buy a drop-in day pass gift card here!
$15
Day Pass Bundle
Experience Intersect without all the commitment with this 10 Visit bundle!


$150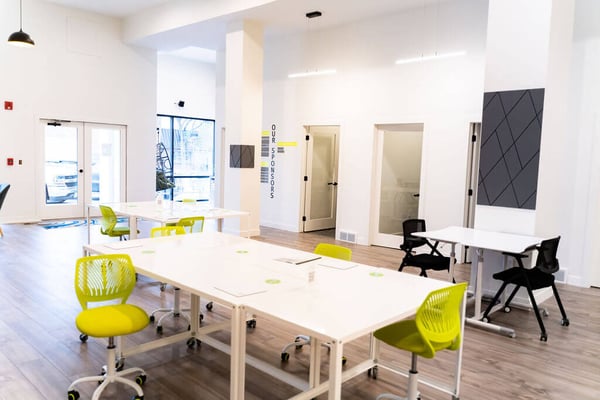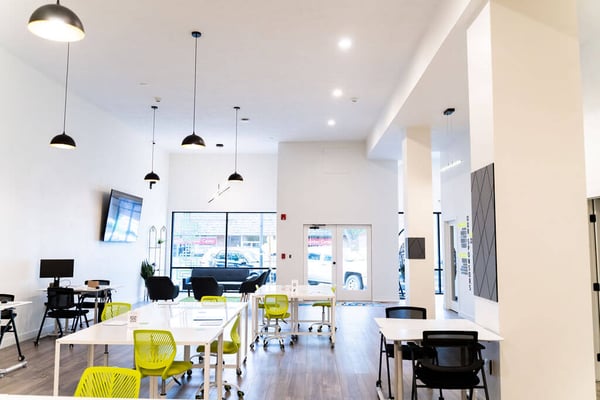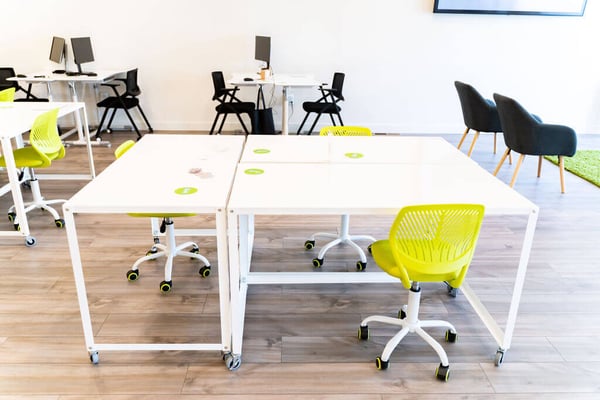 Day Pass
Aren't ready for a commitment? That's OK! Grab a Dedicated Desk day pass and reserve the desk of your choosing for 24 hours.
$15
Monthly
Our Dedicated Desk monthly plan is great for co-workers who need unlimited access to their own private desk.
$250/mo
Recommended
Annually
Planning to stay a while? That's awesome! Save some money by paying up front with our Dedicated Desk annual plan.
$2,800/yr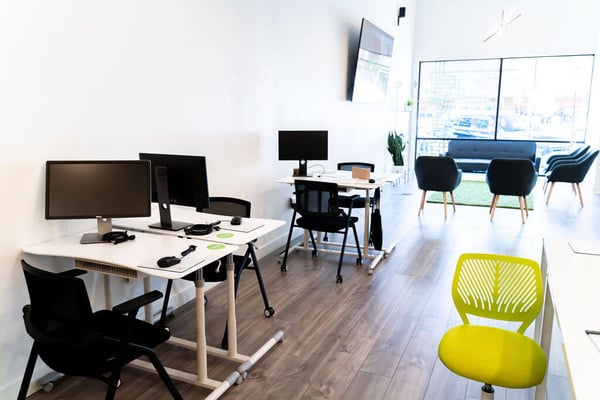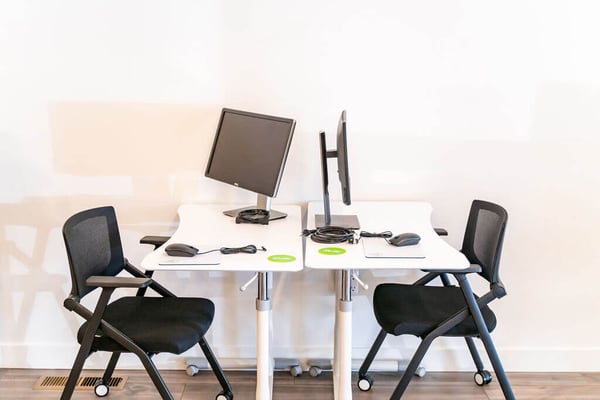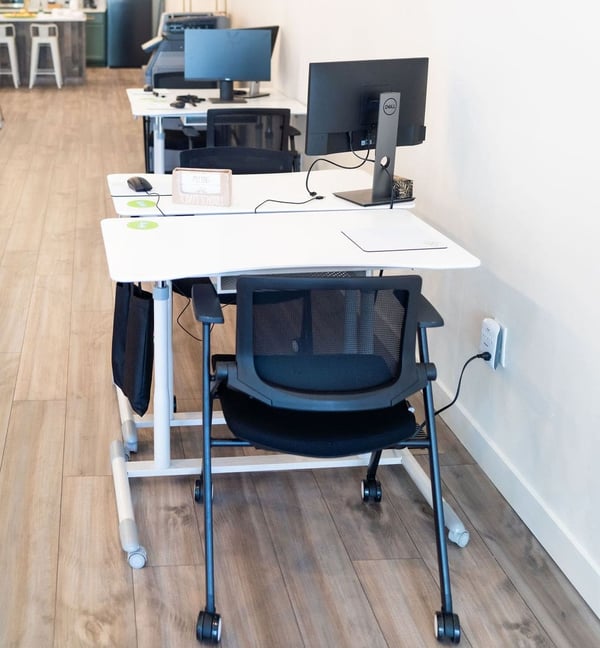 Day Pass
Need to get out of the house for a while? Purchase a Micro Office day pass to clear your head and find some creativity in our vibrant coworking community.
$25
Monthly
Want to join our community with 24/7 access to your own Micro Office? Get our monthly plan!
$300/mo
Recommended
Annually
Really loving your Micro Office? That's awesome! Consider choosing our annual plan to enjoy all the same benefits for less!
$3,500/yr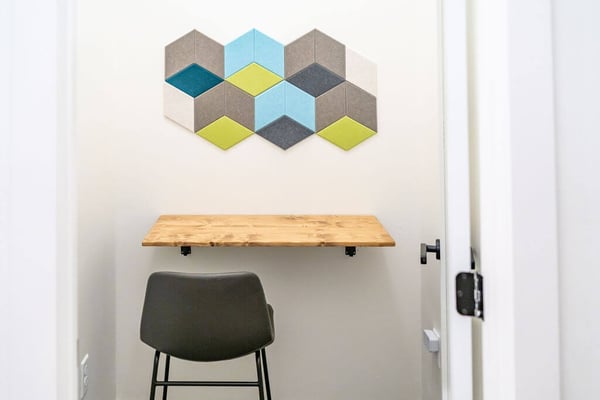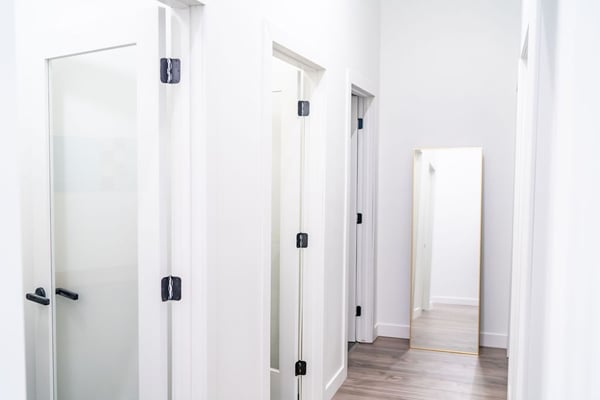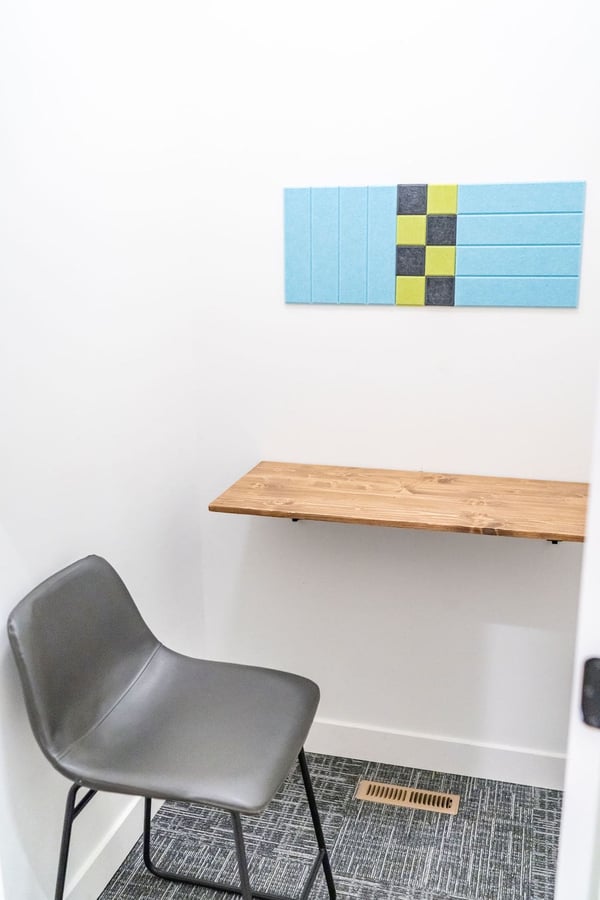 Private
Office
Get access to your own private office at Intersect! If you require a bit more privacy and solitude to work at your best, a Private Office is what you're looking for. Each Private Office is 5'x7' and comes with an automatic sit/stand desk, chair, and each door will be lockable with the ability to customize the login code.
Day Pass
Need access to a private office for a day? Our Private Office day pass is just what you need!
$25
Monthly
Ready to join the Intersect community with around the clock access to your own Private Office? Get our monthly plan!
$500/mo
Recommended
Annually
If you know you'll be around for a while, why not save and reserve your Private Office annually?
$4,800/yr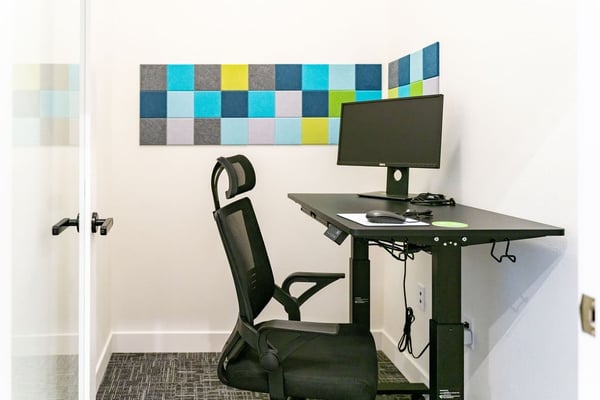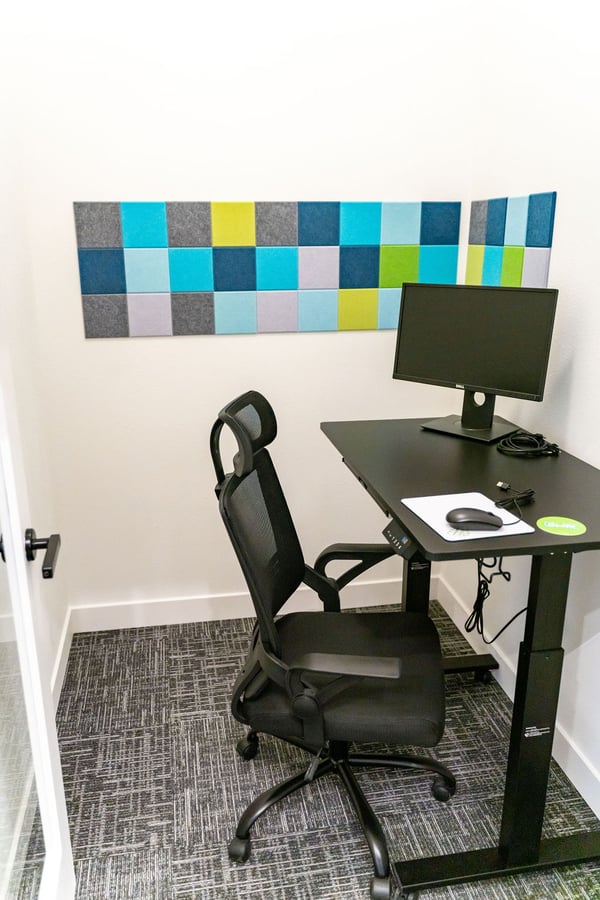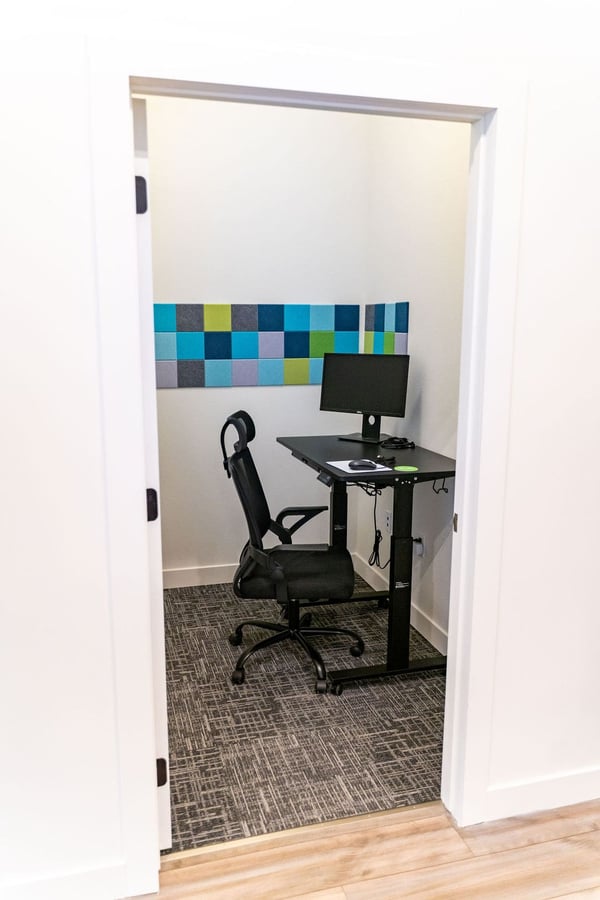 1/2 Day
If you have a few back-to-back meetings, we give you the option to schedule the conference room for a half day.
$150
Recommended
Full Day
Full day of meetings ahead of you? We feel your pain. At least you can save with a full day conference room reservation!
$250
1/2 Day
Need more than 3 hours but not the full day? The half-day rental will be perfect for you.
$75
Recommended
Full Day
Want to record a bunch of different episodes and work through the production process? Post up all day in the Podcast Studio.
$150
Frequently Asked
Questions
Who is a coworking space for?
Whether you're an established business, a freelancer, a remote worker, or a scaling startup, you are welcome here!
Does everyone get a private office?
While we have a limited number of private offices and micro offices available, there will be over 20 desks available in the community area. You do have the ability to reserve a desk via a membership so you'd be able to leave your stuff on your desk every day if you so choose.
How do your Membership Agreements work?
Our agreements range from 1-hour conference room rentals to monthly memberships. We know that month-to-month agreements can help you grow your startup or small business at the rate most comfortable to you. Need some space while you move offices? Want to visit with us while your space is being renovated? We can help with that too.
Can I stop by or do I need to make an appointment?
We ask that you schedule tours in advance to ensure the availability of our team, so we can focus on helping you find the best office solution possible during your visit. Kindly call us at (308) 216-1449 or
send us a note
to schedule a visit.
What about food?
We offer our members access to a full kitchenette that includes a delicious selection of free coffee and teas along with filtered water.

We have a kitchenette with a refrigerator, dishwasher, sink and all the dishware you might need. Bring your lunch and keep it in the fridge or order takeout from any restaurant downtown and enjoy it in the kitchen area.
What are the terms of your Membership Agreements?
All agreements begin on the 1
st
of the month. Our 30-day notice policy requires move-out on the last day of the month, allowing the new member to move in on the 1
st
of the following month.
Do I have to sign a lease agreement?
No. Intersect is membership-based, so no leases are required. Members are required to sign a Membership Agreement based on the type of desk/office they select.
What are your standard hours of operation?
Our office is attended by staff Monday-Friday from 9AM-5PM. Intersect is accessible 24/7 to monthly and annual membership holders.
Can guests visit me at Intersect?
Absolutely! We want to be sure that you're able to host meetings and guests at your leisure. We do ask that you make sure to check the conference room schedule and are considerate of other members when hosting people in the community areas.
How do I view the conference room or studio/ Zoom schedule?
There is an iPad in the community space that lists the calendar availability for the conference room and Podcast studio/Zoom room. This calendar will eventually live on the website too.