A coworking space is a place where people from different organizations can come together to work in a shared office environment. Coworking spaces are usually open to the public and allow members to use the space for a day, week, or month.
When choosing a coworking space, it's important to consider your budget, the type of work you'll be doing, and the amenities that are important to you. Below are some things to keep in mind when evaluating coworking spaces.
Location
The first thing to consider when choosing a coworking space is its location. If you're going to be working at the space every day, you'll want to make sure it's convenient for you to get to and from. You should also consider the types of places nearby that you might need or want to go during your workday, such as coffee shops, restaurants, or stores.
Intersect is located in Downtown Norfolk, in the heart of all the action yet boasting ample parking options (win-win)! Some of our neighbors include Fenders so you can grab a fancy cup of coffee before hitting the office, Bar A for any of your happy hour needs, and if you need to take a client out to lunch, District Table & Tap is just down the road. To see all the businesses located downtown, check out the directory on The River Point District website.
Ps - if you're visiting town we now have a boutique hotel conveniently located right down the street, The River Point Inn!
Workstyle
Another thing to think about when choosing a coworking space is your work style. Do you prefer working in silence so you can focus on your work? Or do you like being around other people so you can take breaks and socialize when you need a break from your work? There are coworking spaces that cater to both types of workers, so find one that best suits your needs.
Lucky for you, Intersect serves the needs for all kinds of workers. If you're more of a social butterfly, our Drop In or Dedicated Desks would be perfect for you. If you need to keep your head down and focus for the day, our Micro and Private Offices would be perfect for you.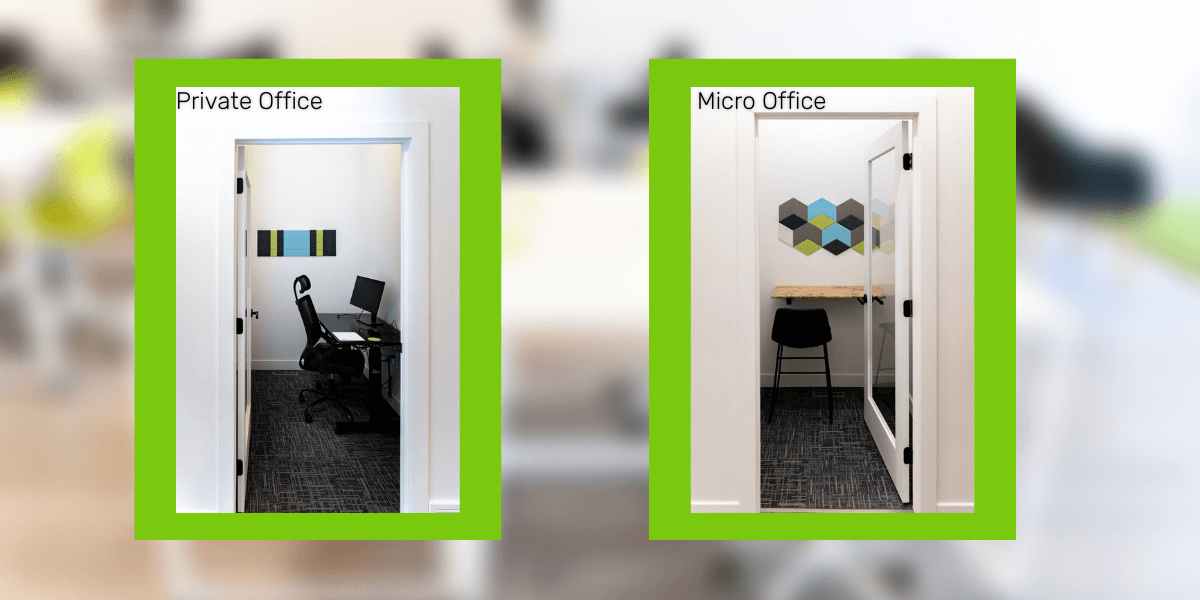 Amenities
When considering a coworking space, think about what types of amenities are important to you. Some coworking spaces offer private meeting rooms, event spaces, printing and scanning services, mailboxes, and more. Others offer more simple amenities like WiFi and coffee. Consider what amenities would make your workday more productive and comfortable, and choose a space that offers them.
Intersect comes with everything you need to maximize your productivity and reach your goals. Some of these include 24/7 access, conference rooms, high-speed internet, and so much more! One of the biggest perks that we focus on, is the community that exists at Intersect. You have the ability to connect with people from other companies and industries, all with unique skills and talents. Check out all our amenities here!
Stop on By
There are many things to consider when choosing a coworking space. By taking the time to evaluate your needs and what's important to you, you can choose the perfect space for you and your business. We highly suggest stopping by and touring the space to learn more about all our amenities and desk options. Schedule your tour by clicking the button below!