Our Partners
This project would not be feasible without our valued partners. Businesses and groups from Norfolk, Lincoln, Omaha, and Kansas City are making it possible for this project to exist. Invest Nebraska leads this initiative with support from the Nebraska Department of Economic Development, as well as a variety of local sponsors and partners.
Invest Nebraska

Invest Nebraska is the parent company of Intersect Coworking and Incubator. Invest Nebraska provides educational resources and operational assistance, funds and manages various incubators and accelerators, supports programs around key industries, and builds relationships with in-state and out-of-state investment groups.


Department of Economic Development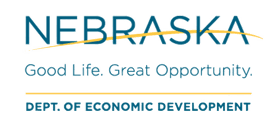 The Talent and Innovation Initiative was passed by the Nebraska Legislature and signed into law in 2011. The Act included the Nebraska Business Innovation Act (BIA), which is designed to promote successful entrepreneurial firms by providing access to capital in early stages of product development. The program is managed by The Nebraska Department of Economic Development.
Invest Nebraska partners with The Nebraska Department of Economic Development to manage the Nebraska Seed Investment Fund.
Ewing Marion Kaufman Foundation
The Kauffman Foundation grants support ideas and solutions designed to improve education, boost entrepreneurship, and help communities and individuals thrive. In 2021, Invest Nebraska was awarded a foundation grant to support the launch of an entrepreneurship education program designed to support the creation and growth of startups in the Norfolk, Nebraska region.
Peter Kiewit Foundation
The mission of the Peter Kiewit Foundation is to create opportunities for people to live in and help build strong and vibrant communities, achieve economic success and enjoy a high quality of life. Invest Nebraska was awarded a grant in 2020 to assist with the programming for the Norfolk project and The Combine.
Northeast Nebraska Growing Together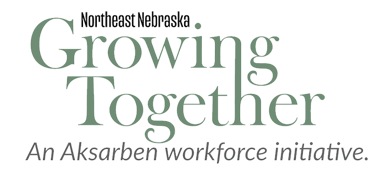 The coworking space is part of the Founders in Residence portion of this initiative. The concept of founders in residence comes from the world of startups, referring to the integration of entrepreneurs and product leaders in the community where they both live and work as they build their own products and teams. Learn more about the full initiative here.
Norfolk Area Economic Development Council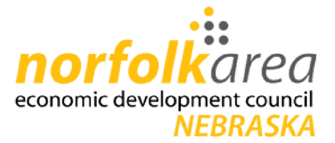 The Norfolk Area Economic Development Council has been an integral partner in getting the coworking space off the ground. Before this endeavor was put forth, Madison County and the foundations put forth enough funds to cover rent and operating costs for a three-year period. Earlier outreach was done to evaluate interest in the workspace, which resulted in interest from about 35 to 40 people for membership. Read more about this partnership here.
Midwest Bank

We have been fortunate enough to forge a relationship with Midwest Bank as our preferred small business banking partner. Not only do they have the experience and expertise of working with numerous local businesses, but they've also committed to providing educational content and events for our members in the space. We are lucky to have a financial institution partner who not only talks the talk but walks the walk in their support for small businesses. As a partner, any member of Intersect is able to rent/use the conference rooms at Midwest Bank in the event that our own conference room wouldn't meet the needs of that member.
Norfolk Iron and Metal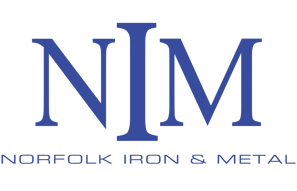 Buy-in from local companies is imperative to the success of an initiative such as this. Norfolk Iron & Metal has been a family-run business for more than a century. What started as a hide and scrap metal company in 1908 has evolved into one of the industry's largest and most technologically advanced carbon steel providers. NIM has partnered with Invest Nebraska to sponsor the innovation and incubator space inside the coworking space so that we can offer technical assistance to startups and founders.
Northeast Community College

Building an entrepreneurial ecosystem requires a few key components and working with collleges to get students involved is one of those. Northeast Community College represents a way of thinking about higher education that proves it's possible to balance high-quality academics with high-impact experiences. Northeast offers a way that is more responsible, more accountable and more aligned with the realities of the future.


Wayne State College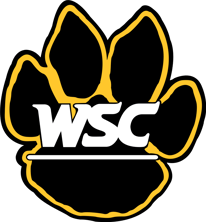 The cooperative education program is one of several strategies connected to the "Northeast Nebraska Growing Together" initiative that was developed as part of the Aksarben Foundation challenge to address the workforce crisis in Nebraska. Under the leadership of Mike Flood, former Speaker of the Nebraska Legislature and Aksarben board member, a group of community leaders identified six bold strategies to transform this region of Nebraska. At its core, this new cooperative education program supports workforce and economic development in Northeast Nebraska.
Questions?
We've got answers. If you're curious about opening dates, office availability or anything else, please click the button below!